Fraternity Flooded ~ Kalyn Kain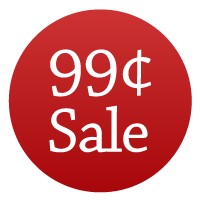 Nineteen-year-old Alexis thinks the world has ended when her sole sexual partner dumps her with a text over the summer. Their year-long marathon of lusty discovery is over. Alex mopes through the first few weeks of fall semester. Then it happens. Mason from calculus asks her out.

A little making out in the movie theater leads to a desperate need for more. Those fires have awoken, and Mason is the nearest male body. They rush back to his fraternity room. Mason does a fine job filling the hole in her ravenous need, but it's not enough for Alex.

Mason introduces her to one of his friends. Then some other guy shows up. And another. The men of the honors fraternity might not be big partiers. No, they're just Big. And they're happy to use Alex's insatiable body for as long as she sticks around.
ALWAYS CHECK THE PRICE BEFORE YOU PURCHASE
NEVER MISS A DEAL – JUST ADD SPICE!