Rampant ~ Saskia Walker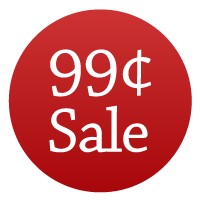 Zoe Daniels has dreamt of a restful stay in Scotland for years. But Zoe's peaceful trip is anything but. As soon as she arrives she's haunted by erotic visions, visions so vivid she can barely look her sexy neighbor, Grayson, in the eye.
However it's more than just dreams. There's real danger in Carbrey village, and though she keeps telling herself she doesn't believe in ghosts and witches and black magic, she can't deny frightening things are going on all around her. If the rumors about her haunted cottage and the witch who lived there are true, the least of Zoe's problems is her insatiable desire for Grayson.
ALWAYS CHECK THE PRICE BEFORE YOU PURCHASE
NEVER MISS A DEAL – JUST ADD SPICE!