Her First Taste ~ Marlie Rose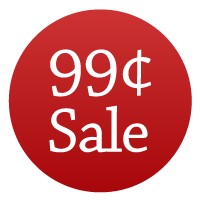 Welcome to Club Deviance, the nightclub where you lose your innocence and find your own personal brand of sexual deviance.
For Jessica, the walls of the Club Deviance hold an allure and intoxication she can find nowhere else.
It's also where she's come to lose her innocence.
With a dark, dominant stranger.
She will give herself over to him completely, and he'll take her exactly how she's always craved to be taken—with a vengeance.
She will bare her innocent body to him, then fall into complete submission.
Jessica is about to discover just how sexy loss of control can truly be.
Her First Taste by Marlie Rose is an erotic romance short story that was previously published under a different pseudonym and title.
ALWAYS CHECK THE PRICE BEFORE YOU PURCHASE
NEVER MISS A DEAL – JUST ADD SPICE!