Pick Six ~ S.A. Clayton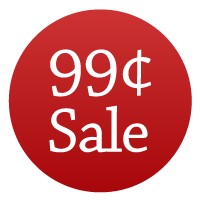 Pick Six was originally published by Lady Boss Press. Some names have changed but story as stayed the same.

I never expected a tweet to change my life.

One minute, I'm the manager of an inn off the coast of Seattle. The next, I'm the talk of every gossip channel imaginable.

Why did the mystery guy who sat next to me on the plane home have to be a professional football player?

And why did he make me fall for him before everything fell apart?

She wasn't from my world.

Being a pro athlete has its advantages, like asking the world at large to help me find the mystery girl that sat beside me on my flight home.

But with the perks also come a mountain of disadvantages.

It was easy to fall for her.

It was simple to forget the cost of fame.

Until I lost her.
ALWAYS CHECK THE PRICE BEFORE YOU PURCHASE
NEVER MISS A DEAL – JUST ADD SPICE!