Separate Schools ~ KT Morrison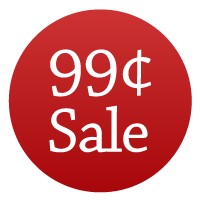 Harrison Wade and Taylor Brooks have been best friends for ten years and professing reciprocal love since they were sixteen.
Two inseparable friends are about to face their profoundest challenge. Taylor's going away to a college twenty-four hundred miles away. She's leaving her best buddy-slash-boyfriend behind.
Every end-of-summer since Harrison was ten has been punctuated by the weekend bash at Taylor's parents' lakeside cottage in northern Michigan. Only this summer it seems like they're saying goodbye to more than just a season.
As what might be the last Brooks' bash ever gets under way, revelations are made, and harsh truths come into startling focus. Fear that his separation from the love of his life may be measured in more than miles has them both challenging themselves on how enduring true love can be . . .
ALWAYS CHECK THE PRICE BEFORE YOU PURCHASE
NEVER MISS A DEAL – JUST ADD SPICE!