Finding Her Dominance ~ Alexandra Noir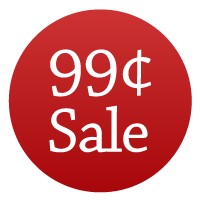 Massachusetts, 1692
Everyone thinks they know about Salem. The claims of witchcraft and the black arts. But, hidden by all the hysteria, there was real wickedness occurring not more than fifteen miles away from the hardened gaze of the Puritans of Salem Town.
Notley Village was small, peaceful and quiet. At least, it appeared to be. But hiding beneath the façade was an evil that would have shocked a nation… and turned the hair of the goodly Reverends of New England pure white.
Jane Givens has arrived from England and discovers that not only does she love her distant relatives but that the lifestyle they lead include things she'd barely allowed herself to dream about. She discovers that her desire to control men can be a desired trait rather than a perversion…
ALWAYS CHECK THE PRICE BEFORE YOU PURCHASE
NEVER MISS A DEAL – JUST ADD SPICE!