Too Big to Fit ~ Belinda LaPage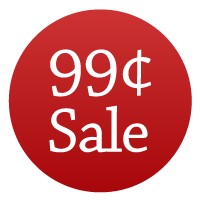 Four Tumescent Tales of coeds who've bitten off more than they can chew, but who're determined to stuff it in—no matter how big.

The Headmaster's Office: Angela gets her first 'D'—When the Headmaster's giving out D, it doesn't mean detention.

Twist It In: Angela Takes on the King of Twister—Angela finds herself at a huge disadvantage.

Dirty Talk: Angela Hides the Sausage—How to seduce a shy guy: first, distract him.

Teacher's Pet: Rupali Likes It Raw—Young, fertile, unprotected—Rupali is desperate to explore her limits, and she's found three big men to help.

Bonus Chapter—Cock by Proxy: Angela Solves Her Strap-on Problem.

Selected from Belinda LaPage's sizzling Dorm Room Dares series, these stories are for readers who know that size matters.
ALWAYS CHECK THE PRICE BEFORE YOU PURCHASE
NEVER MISS A DEAL – JUST ADD SPICE!