Mr. OMG ~ Stephanie Brother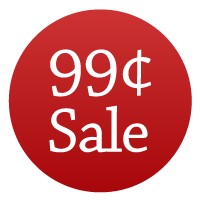 Mr. OMG lives up to his name in more ways than one…
The Big O has always been a big flop for me until I hear Mr. OMG on the radio. Let's just say his dulcet tones and my finger make enough magic together that I see stars. For the first time ever!I call his show and ask for advice on my failing love life, and he tells me I need to loosen up and have some fun.
That's easier said than done until I meet Cole.
I tell myself he's just an arrogant frat boy — a smug trust fund baby with a bad attitude and way too much sex appeal. But there's something about him that I just can't ignore.
I could loosen up all over his face in a heartbeat, but hell, I need Cole-sized trouble like I need a hole in the head.
ALWAYS CHECK THE PRICE BEFORE YOU PURCHASE
NEVER MISS A DEAL – JUST ADD SPICE!