Cookin' With Stepdad ~ Cherry Sweet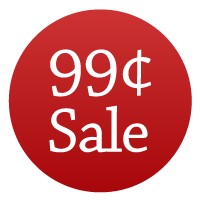 I can't believe Mom broke up with Jack? How could she do that? I never knew my real father. When I asked about him Mom said I didn't need to know anything about him. She said I'm better off without him and that I don't need a father. She said that all I need is her.
She was wrong about that. I also need Jack.
I pack a couple of days worth of clothes, throw my stuff into the backseat of my car, and pull out of the driveway. It's getting dark and I have a two-hour drive ahead of me.
I'm going up to the cabin to be with Jack.
ALWAYS CHECK THE PRICE BEFORE YOU PURCHASE
NEVER MISS A DEAL – JUST ADD SPICE!