His Curvy Valentine's Bride ~ Sara Hazel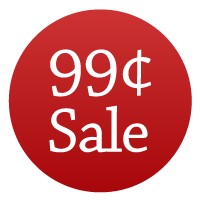 An over the top older man younger curvy woman Instalove Romance from Sara Hazel.
This is a standalone romance, so as with all my books you don't have to read the others in the series to enjoy this one!
My stories are always OTT, and there's always a Happy Ever After (HEA).
Just wait until you meet Jason Bloom…
Jason: I live a fast and privileged life as the son of a billionaire.
I've never even dreamed of settling down till I see her–
standing on the street corner passing out animal rights brochures.
I can see the fire inside of her and I'm irreversibly drawn to her.
I know she's the one, so I hire her to come to my father's
Valentine's Day fundraiser as my fiancée to prove that I'm ready to settle down.
But soon enough I know we must take our fake engagement and make it real.
ALWAYS CHECK THE PRICE BEFORE YOU PURCHASE
NEVER MISS A DEAL – JUST ADD SPICE!