Firefighter Dragon's Forbidden Mate ~ Alicia Banks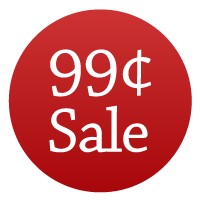 Firefighter Jaecar Striar doesn't need a mate. He has his cabin, his career, and his boat, which keeps things easy and uncomplicated, just the way he likes it.
He know every dragon has a mate out there somewhere.
But he is in no hurry to do any searching until he finds a woman washed up on the beach, wet, scared, and injured.
Before he is prepared to take her to the healer, he senses her secret.
Sona Devassy is a tiger shifter. The mortal enemy of a dragons to which their law is very clear – immediate incarceration with little hope for a promising future.
In her delirium, she kisses him and she's his mate.
But she's forbidden to him.
Can the dragon clan accept a mortal enemy into their world? Or will he lose everything to make her his?
ALWAYS CHECK THE PRICE BEFORE YOU PURCHASE
NEVER MISS A DEAL – JUST ADD SPICE!