Fast & Furious Dragon's Wife ~ Brittany White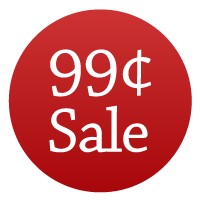 After spending his life as a bachelor, a dragon shifter agrees to an arranged marriage and is stunned to find he's falling for his beautiful new mate.
The Female Clan Leader
My mother died in childbirth.
While leading our clan of dragon shifters, my father raised me on his own.
I learned many skills from him.
But like my father, I was always alone.
I watched my clanmates find partners, and yet I remained without a spouse.
My father had a proposal — an arranged marriage that would provide me a mate.
At first, I balked. I wanted a love match, a marriage created from affection.
But I fulfilled my duty and accepted the marriage.
My new dragon shifter mate is nothing like I'd expected.
He's laid back and sexy, daring and brave, but he knows nothing about our way of life.
ALWAYS CHECK THE PRICE BEFORE YOU PURCHASE
NEVER MISS A DEAL – JUST ADD SPICE!