The Arranged Wife ~ Anastasia Slash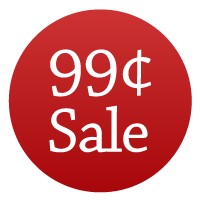 "I wasn't expecting this but there he was older, dark mysterious, brooding, handsome and my new husband!"
In the dazzling streets of San Francisco, Lily's world turns upside down when her father trades her hand in marriage to Roman, the enigmatic mafia boss.
As their forbidden love blazes, they confront rival gangs, treacherous betrayals, and a society that seeks to tear them apart.
Against the backdrop of a city teeming with life, Lily and Roman embark on a riveting journey of self-discovery, defying all odds to forge a future where passion triumphs over darkness.
This dark age gap arranged marriage romance is a captivating tale of resilience, sacrifice, and the unbreakable love.
ALWAYS CHECK THE PRICE BEFORE YOU PURCHASE
NEVER MISS A DEAL – JUST ADD SPICE!