The Alpha Wolf's Human Mate ~ Brittany White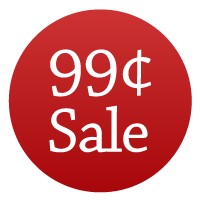 The Wolf Shifter Playboy
My pack never had any faith in me.
And neither did my parents.
When I asked for permission to apply to work at a law enforcement agency,
my Alpha told me no. He thought I was worthless as well.
Instead of cleaning up my act, I rebelled.
I became a lazy, good-for-nothing shifter,
one who had no purpose beyond partying, sleeping around,
and wasting all of my parents' money.
But all of that changed when I met my Jen.
She was gorgeous and hot, and I wanted her to be mine.
We started dating, and my life was bliss.
There was a big problem – Jen was a human, so our relationship had no future.
I knew I had to break it off, eventually.
But then Jen was attacked.
While she was in danger, I felt our bond.
It dawned on me that she was my mate.
ALWAYS CHECK THE PRICE BEFORE YOU PURCHASE
NEVER MISS A DEAL – JUST ADD SPICE!