Sheriff Dragon's Secret Baby ~ Brittany White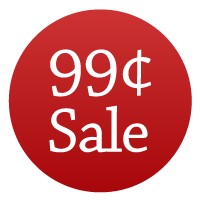 For a bachelor dragon shifter, one night of passion led to a secret baby whose identity has now been revealed.
The Irish Sheriff
In the small town of Cedar Lake, I work as the sheriff.
During a work conference in Florida, I feel the unexpected presence of a shifter.
I track him down.
I'm in for a shock—this isn't a random dragon who escaped to the States.
This young shifter is my son.
Five years ago, I shared one passionate night with his beautiful mother.
She's captivating and ethereal, unlike anyone I've ever met.
I want to be a father to my child.
But I'm also falling for his mother.
Terrified that I'll take our child back to my family, she tries to run.
She wants to escape, but my dragon wants her as my mate.
Can an Irish dragon shifter forgive the mother of his child for concealing the truth about her identity and their son's existence?
ALWAYS CHECK THE PRICE BEFORE YOU PURCHASE
NEVER MISS A DEAL – JUST ADD SPICE!