Midlife Dragon's Mate ~ Brittany White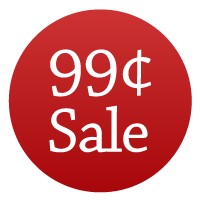 A dragon shifter is forced to reveal his secret identity in order to save a human woman's life.
The Midlife MC Dragon Shifter
I come from an ancient line of dragons.
We have been granted unnatural long lives, but I'm still single.
And for good reason. My dragon shifter father was an alcoholic
He was a miserable monster who beat my human mother.
When I was finally old enough to protect her, she died.
I learned a lesson — marriage isn't worth the risk.
Especially not between a human and a shifter.
So I left the human world behind for good.
I started a motorcycle club for shifters who needed a sanctuary.
More joined our club, from Fae to vampires to witches and wizards.
Our band of misfits travels the country, living a nomadic lifestyle.
During one of my rides, I heard a woman scream.
ALWAYS CHECK THE PRICE BEFORE YOU PURCHASE
NEVER MISS A DEAL – JUST ADD SPICE!