Broken Queen's Forbidden Love ~ Alicia Banks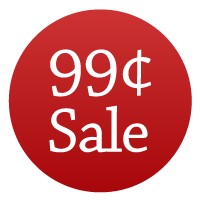 Breaking the rules of Fire Kingdom, carrying all the fears and uncertainties of the future, Marigold just ran away from the palace.
It didn't mean she was safe though, as danger will follow her till her last breath. But she had no other choice…

Marigold was married to the most dangerous king, Topaz, who never loved her. She had sacrificed so many years of her life for the fire dragon kingdom and for her husband.
But she couldn't just run away as she was not just a queen; she was also a mother to the future king of Fire Kingdom. She had to follow the rules of the Kingdom.
Ignoring all possible repercussions, she just left in the middle of the night, and they will do everything to get their queen back.

ALWAYS CHECK THE PRICE BEFORE YOU PURCHASE
NEVER MISS A DEAL – JUST ADD SPICE!