Her Shifter Wolf Rival Guide ~ Serena Meadows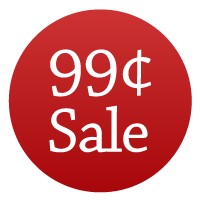 Returning to my home in Hogan Falls led me to a man I could only describe as my enemy.
Michael had recently become a millionaire and was opening a trail guide business just like I was.
I hated him when he stole my campsite.
But I still couldn't keep myself from admiring those strong arms.
Being a wolf shifter meant that I had to constantly watch my back.
And I couldn't believe how safe I felt in my enemy's arms.
Sparks flew when we made one bad decision after the next.
Sleeping with him was a mistake but it made me see how similar we were.
Michael was also a wolf shifter, which meant he had the ability to protect me.
The scars from his past were awfully like mine.
Michael needed to save me from my own people and prove that he'd never cause me pain.
ALWAYS CHECK THE PRICE BEFORE YOU PURCHASE
NEVER MISS A DEAL – JUST ADD SPICE!