Doctor Michael ~ Anastasia Slash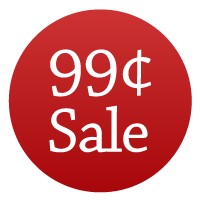 When there's a pandemic there's Dr. Micheal to the rescue….
Lana
After getting an internship at the presidential mansion, I was excited at the opportunity before me. I couldn't have envisioned a series of events that would put me in the presence of the man I admired a lot, my father's best friend and renowned medical expert Dr. Micheal.
He may be the most charismatic, steady, handsome silver haired man alive.
I never expected to fall in love but there he was saving the world and taking my heart in the process.
Dr. Michael
I knew I was playing with fire. She was off limits, an angel but my best friend's angel. I had to come up with a vaccine for a pandemic. A surprise turn and we were alone in a townhome. I promised to protect her. But then under the right circumstances will I be able to resist?
ALWAYS CHECK THE PRICE BEFORE YOU PURCHASE
NEVER MISS A DEAL – JUST ADD SPICE!