Triangle of Lust (Books 4-6) ~ Bella Beaumont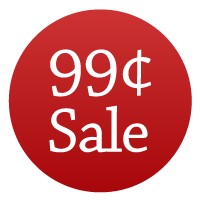 After slutting it up at my new university, I'm headed back home for winter break. I can't wait to see the reaction from my boys—both their faces and fat packages. I've been hankering for a stuffing, and I know just who to call.
Except I'm staying with a girlfriend while home and she's hot as hell, too. And my boys . . . their lives have gone on while I've been gone. One of them has a new girl. The other hung stud has a harem of former students at his disposal!
Perhaps my destiny is to let all these hotties have their way with me, to put me in my place. Maybe they all need to teach their bimbo brat a lesson and dominate me at the same time . . .
Lord knows I'll let 'em.
ALWAYS CHECK THE PRICE BEFORE YOU PURCHASE
NEVER MISS A DEAL – JUST ADD SPICE!