Submission in Lockdown ~ Ella Ford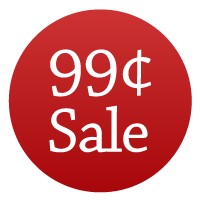 The lockdown hit without warning, trapping Sophia and her two colleagues thousands of miles from home with no chance of getting back. Day by day, the world around them plunges into turmoil and chaos, and their isolation continues, forcing them to confront the repressed feelings and untapped longings that haunt their waking thoughts and sleeping dreams.
As time marches relentlessly onward, what new dynamics will emerge between them? What new desires will blossom as temptation becomes their only escape? And what secret pleasures await them in the locked room down the hall?
Submission in Lockdown is a stunning exploration of lesbian desire in extreme conditions, a slow-burning sensual treat!
ALWAYS CHECK THE PRICE BEFORE YOU PURCHASE
NEVER MISS A DEAL – JUST ADD SPICE!