My Unassuming Stepbrother ~ Bella Beaumont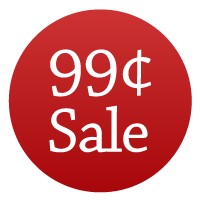 My stepbrother Ethan isn't the tallest, strongest, or baddest. Yet he keeps bringing home these ridiculously hot girls. What's his secret? He must have won a bet, or has dirty secrets about these women.
Surely it's not because he's charming, funny, and hung. That would be too easy.
To say my curiosity is piqued would be an understatement. We're the same age, and just like him, I'm infuriatingly horny. Plus, my boyfriend is a lackluster douchecanoe.
At first I think it's all just a big joke to make me jealous . . . then I start to hear the sounds coming from his bedroom: the moaning, the groaning walls, the screams. No one can fake those.
Could it simply be that Ethan knows how to treat a girl right, and that's his big secret? At a certain point, I need to find out for myself . . .
ALWAYS CHECK THE PRICE BEFORE YOU PURCHASE
NEVER MISS A DEAL – JUST ADD SPICE!