Mona's Story ~ Natalie Hothorne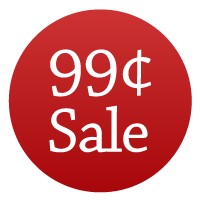 Mona owns a thriving business, and her marriage to the wealthy Burt is the envy of many women. Why does one lascivious look from a young delivery driver have her on the edge of risking it all? After confessing her urges to Burt, his reaction stuns her. It seems Burt has a fantasy of his own; he encourages Mona to act on her desires—as long as he gets to watch.
What began as a one time dalliance turns into a new hobby for the pair. Soon they are regulars at a local swinger's club, where a chance meeting with friends confirms their status as a hot wife couple.
Mona has her eyes set on the club's young bull named Martin. Determined to see his spouse live out her fantasy with the ebony stud and his monstrous package, Burt stops at nothing to make her wish come true.
ALWAYS CHECK THE PRICE BEFORE YOU PURCHASE
NEVER MISS A DEAL – JUST ADD SPICE!