"He Knows His Place" Series ~ Raven Merlot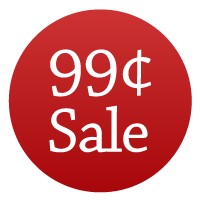 I love cuckolds. I love them before they know that they are cucks. I love them the moment they realize it. I love them forever after. This is a story about cuckolds at each of those times.
Ron and Jonathan are best friends. They always have each other's backs, even at work.
When Ron gets himself into trouble Jonathan is more than willing to help. As they figure a way out of the situation, Jonathan even acknowledges that he has a crush on Ron's wife, Lilian. Strangely, Ron isn't bothered at all by the admission. He even seems amused. That's when the invitation was extended. That's when it all got weird.
Jonathan is shocked that Ron and Lilian are into kinky things like cuckolding that Jonathan barely knew existed. Before long, all Jonathan wants is to share these fetishes with his wife. But how on earth will she react?
ALWAYS CHECK THE PRICE BEFORE YOU PURCHASE
NEVER MISS A DEAL – JUST ADD SPICE!