Bid By The Billionaire Patraich ~ Ana Slash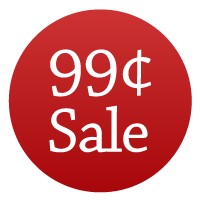 had to pay the rent so I accepted the billionaire's offer
A split second decision and my life changed forever
I had no idea what I sighed up for
A life of mystery and wealth in San Francisco
Three weeks or the deal would be off
Little did I know that deal had stipulations
A world of scandal, a tormented man
And my heart hanging on to a string
Can Love conquer old wounds?
Is this meant to be ?
Or did I just sigh something I can't get out of?
VAUGHN
You yes you know me
You know what I can do
I am a billionaire
Not just any billionaire
But I rule silicon Valley
And this angel walks into my life
But can she heal the damaged heart
I doubt it but I am watching
She got hurt by my son
Yes what a triangle right?
ALWAYS CHECK THE PRICE BEFORE YOU PURCHASE
NEVER MISS A DEAL – JUST ADD SPICE!