His Curvy Sugar Baby ~ Sara Hazel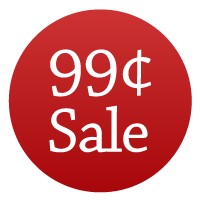 Kyla:
My BFF Fiona made me do it.
She convinced me to get a job
working for her agency to provide companionship
to men who desire it.
But I'm new to all this,
and I wasn't expecting him.
Prince Ellington is tall, dark, and
seems to have one thing on his mind – mr.
Is this just the fantasy that he's paying for
or is something else starting to take hold?
One thing is for sure –
The man has baby making on the brain,
And I'm the one he wants to be the mother…Prince:
My father thinks he has my life planned out for me:
I'll be running his billion-dollar company
And marrying heiress Amy Durant.
But I've got different plans
And they all involve Kyla.
She's the one I've hired
just to keep me company.
But that idea doesn't last long,
and now I've fallen for her hard.
ALWAYS CHECK THE PRICE BEFORE YOU PURCHASE
NEVER MISS A DEAL – JUST ADD SPICE!