Temper: Deference ~ Lila Mina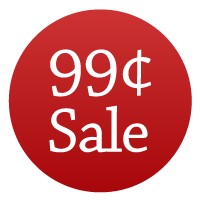 Lana should turn down her harsh and dashing martial instructor Honda, but their angry fires are a perfect match, and the man unlocks all her darkest desires. Then his sensual wife Yuki waltzes in with an alluring smile, and Lana's life turns upside down.
Maybe this time everything will work out… Maybe her love won't drown in blood and tears…
Or maybe not. Because it's not just fierce passion that their affair has unleashed. Something stirs in the dark, and it wants its prize back.
A complete dark and steamy MFF polyam paranormal saga featuring a kickass bi heroine. On KU – and book 1 at 0.99!
ALWAYS CHECK THE PRICE BEFORE YOU PURCHASE
NEVER MISS A DEAL – JUST ADD SPICE!