Last Chance Series ~ A. L. Long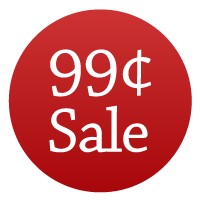 Raised by her father, Alannah Jackson had the perfect childhood. She was happy and carefree, until one day that all changed. Taken by a man dressed in sheep's clothing, she was trained to become a woman all men would desire. Sold to the highest bidder, Alannah found that her life with Master Winston isn't the life she was meant to have. Bought, Roman Michaels becomes her new master and saves her from a life she had been taught to live. But not even Roman could save her from a man as ruthless as Winston Nelson. Alannah's only purpose in life was to serve, and Winston Nelson would make sure of it, even if it meant eliminating anyone who got in his way. Would she be able to find happiness or would she forever be under the control of Master Winston?
ALWAYS CHECK THE PRICE BEFORE YOU PURCHASE
NEVER MISS A DEAL – JUST ADD SPICE!