The Education of Gloria Dean ~ Huck Pilgrim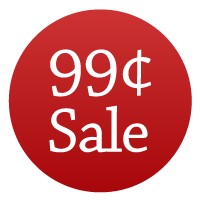 A Story of Love and Loss Based on Actual Events
Jim Hart has been on the run since he was a boy. A heroin addict from a small town somewhere in the Rust Belt, he has a terrible secret he's been hiding most of his life. He prostituted himself as a boy and he liked it. The shame tears him apart, propelling him into a life of drugs, prostitution, and excess.
Gloria Dean is a single mother with her own sordid tales from childhood. A scandal at her high school. An affair with her next-door neighbor. A series of betrayals that force her from her small-town life onto the cold streets of New York City, where she meets her destiny.
The Education of Gloria Dean is the journey of two unlikely heroes who share a powerful connection of sexual shame and exploitation. Their roller-coaster relationship explodes on the page in unchecked desire, fueling a unique healing power.
ALWAYS CHECK THE PRICE BEFORE YOU PURCHASE
NEVER MISS A DEAL – JUST ADD SPICE!