Rise ~ Lexie Syrah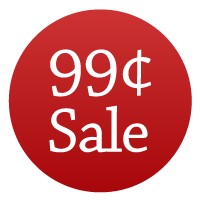 Tomorrow, a man will buy me and slip a silver collar over my neck.
This is my story.
The story of a woman who is willing to trade a year of her life for the freedom to do anything.
And the beautiful man that will capture more than my body.
A man that is just as broken as I am.
But first, I must be trained.
Pain and punishment. Bondage and submission.
I'll be stripped bare and used every day, taught to be the perfect plaything.
I was prepared for this. I had accepted the agony and ecstasy as my future.
But nothing will prepare my heart for the man who shows me that there is a beauty in the breaking.
This is a 35,000 word novella that features adult situations between the heroine and the three Masters who will teach her.
ALWAYS CHECK THE PRICE BEFORE YOU PURCHASE
NEVER MISS A DEAL – JUST ADD SPICE!