The Miner and the Designer ~ Jason Hutchinson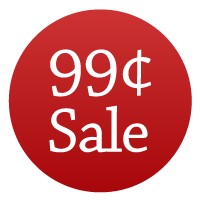 Geo thought that the only thing he'd ever be is a miner for SMB…
…but his new best friend is closer than he ever would have thought!
While intergalactic space mining might sound like action and adventure, it's pretty much a drag. Geo Statler's job with SMB Mining is the only job he's ever had, which isn't a surprise since there are only three employers left on Earth!
After a gas venting mishap leaves him with a symbiote inside of his brain, Geo finds his life, and loves, turning around. Once the symbiote explains that it can help him with his romantic liaisons, Geo discovers it can manipulate his very pheromones and drive women over the edge!
What would you ask from a symbiote in control of your very bodily functions? Can he leverage his newfound friend to change his dead-end life?
ALWAYS CHECK THE PRICE BEFORE YOU PURCHASE
NEVER MISS A DEAL – JUST ADD SPICE!