His Perfect Woman ~ Lauren Wood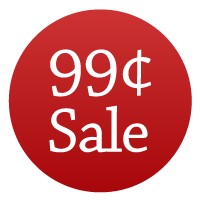 I should be an expert at keeping my feelings for Victoria to myself.
I've been doing it for years.
But who would have guessed that making a baby with my best friend,
Would make it so much harder to keep my love a secret?

If I can't have Victoria in the way I want…
I can still be the father of her child and her husband—
Even if it's just for public appearances. I'll take what I can get.

But my secret is getting harder and harder to keep.

An arranged marriage with your best friend. If anyone could pull it off, it'd be us…Famous last words.
ALWAYS CHECK THE PRICE BEFORE YOU PURCHASE
NEVER MISS A DEAL – JUST ADD SPICE!