A Nanny for Christmas ~ Lisa Cullen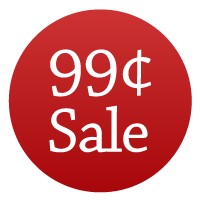 Three gorgeous single dad billionaires.
Three adorable children.
And one very lucky nanny.
I won't have to be lonely on Christmas this year… because guess what? I'll have three men in my bed.
I never had a family, and then I lost my sanity after sending my abusive ex to prison.
But these three gorgeous single dads have made me feel more than just their hot nanny that they can't keep their distance from.
Maybe I do have the capacity to fall in love again.
Especially when Luke, president of a security company, looks irresistible as ever.
His power shines through those hazel eyes that I could keep staring into.
Jax, the hot security guard, has messy hair that I love running my hands through.
He's a bad boy – the kind that any parent would warn their kid about.
Lucky for me, I never received that warning.
ALWAYS CHECK THE PRICE BEFORE YOU PURCHASE
NEVER MISS A DEAL – JUST ADD SPICE!