Claiming Her ~ Stacy Otts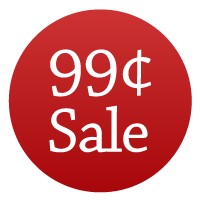 She's the last woman I should touch. And we're about to get snowed in together.
I'm used to being alone. So when I spot a trespasser panning for gold in my creek, head down, assets up, I have to go see what the hell she's doing on my mountain.
The last thing I expect is to recognize her. Hannah, my best friend's pesky kid sister. Only now she's all grown up, gorgeous and curvy, with a sassy mouth that just won't quit.
I should keep my distance and send her on her way, but there's a blizzard coming. My protective instincts overcome my good sense.
First, I have to keep her safe.
Next, I need to keep her warm.
Before long, one stolen kiss leads to so much more, and that's when I know: I'm just flat-out gonna keep her.
ALWAYS CHECK THE PRICE BEFORE YOU PURCHASE
NEVER MISS A DEAL – JUST ADD SPICE!