Unicorn's Freedom ~ Sara Nebula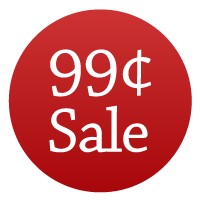 The last thing first year law student Ariella needs is a date.
But Fate has plans for her dating life anyway…
Ariella boards the Chicago elevated train where she finds herself transported to the magical land of Falusia — a place where squirrels talk and travel through time, unicorn shifters roam the forests, and the evil wizard Jakarn searches for his Queen.
As it turns out, Ariella is a unicorn shifter, but not only that – she's also a Queen! Which makes Jakarn very interested in her…
Ariella must choose a mate soon or her entire unicorn blessing (a blessing is a group of unicorns) will die off as magic is drained from the land. It's a good thing this unicorn Queen has a hot former professor named Shivari to teach her the ways of the world and of love.
ALWAYS CHECK THE PRICE BEFORE YOU PURCHASE
NEVER MISS A DEAL – JUST ADD SPICE!