Women's Fantasies Vol Three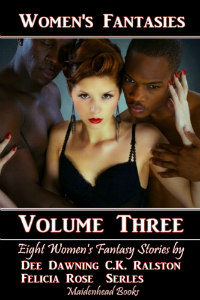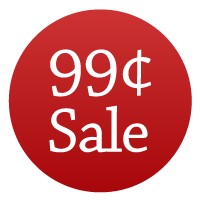 A Seven story Anthology from the Bestselling Women's Fantasy series.
Stories
Bananaz 2 by Dee Dawning
After the wild orgy the previous Saturday, Teri gets in a big argument with Joel, which leads to a DC episode in the shower and another even wilder orgy.
Xmas Xchange – Interracial by Serles
Have sex with your best friend's wife for Xmas? That's idea Rocky Hubble comes up with so he and Ed Flagstone can introduce Willa and Fran to swinging.
Mile High by Felicia Rose
Reading a erotic romance on an e-reader, while flying at 27,000 feet can lead to erotic an airborne tryst in the lavatory
The Big Bamboo – Sanky Panky by Dee Dawning
Arriving in the Dominican Republic, Robin and Carly waste no time getting to know the natives on their payback vacation.
April Showers by Dee Dawning
Sex Party by C.K. Ralston
Cunnylicking 101 – Lydia V. A. Gyna
.
ALWAYS CHECK THE PRICE BEFORE YOU PURCHASE
NEVER MISS A DEAL – JUST ADD SPICE!