A Hotwife Takes Both ~ Natalie Rose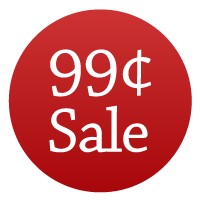 It's been a month since my first encounter as a hotwife. Now my husband and I are both anxious for me to do it again. This time, though, one man at a time may not be enough.
While my husband, Logan, and I are vacationing near a beach, two sexy, older men instantly grab my attention. And when Logan suggests that I spend a night with both men at once, my body buzzes with excitement. But my husband doesn't want to just watch me be the center of attention while two strange men use every inch of my body for a night of raw, unforgettable pleasure. He wants to record the whole thing.
It'll be a thrilling time that we'll both be able to treasure forever as I take the hotwife lifestyle to new heights.
ALWAYS CHECK THE PRICE BEFORE YOU PURCHASE
NEVER MISS A DEAL – JUST ADD SPICE!