Consequences Vol One ~ Dee Dawning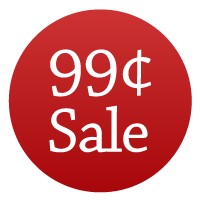 Helen Ryan is shopping in her favorite grocery store, when a sordid episode from her past slams into her. Seven years previous, as college juniors, she and three friends took their spring break, working the two weeks as high priced call girls in Las Vegas,. Her working name had been April Showers and now, someone behind her, someone she dared not look at, is calling her April.
In a panic, she rushes into and hides in the ladies room. When she thinks the coast is clear, she rushes through the checkout stand looking wide eyed at everyone, wondering if the person who called her April is still around. Is he watching her?
Breathing a sigh of relief, Helen heads to her posh Paradise Valley home in her BMW and alleged safety, only to find out nothing is safe for April Showers, any more.
ALWAYS CHECK THE PRICE BEFORE YOU PURCHASE
NEVER MISS A DEAL – JUST ADD SPICE!