His Little Celia ~ Alyssa Brigg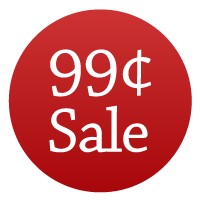 Meet Josh and Celia, a Daddy Dom and his little living their Happily Ever After!
Now that his adorable girlfriend has moved in, Josh wants nothing more than to shower her with kisses, cuddles, and treats 24/7! But Josh knows that Celia needs his strict guidance just as much as she needs his loving affection. Lucky for her, he has plenty of both!
Celia is super-excited to live with her boyfriend! Sweet, affectionate Josh has always taken good care of her, and now he can pamper her all day, every day. But when Celia breaks a house rule, she finds out that her tender-hearted boyfriend has a very firm hand, and he's not afraid to use it!
ALWAYS CHECK THE PRICE BEFORE YOU PURCHASE
NEVER MISS A DEAL – JUST ADD SPICE!