The Boss's Unexpected Surprise ~ Ava Gray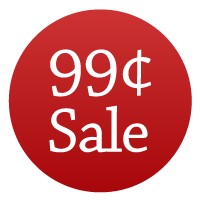 My new boss had no idea that I was the same girl that grew up in his house as the hired help's daughter…
Well, surprise surprise.
Our mothers hated each other.
But that didn't stop me from accepting the new job offer and working for his family.
The big paycheck justified the same bad decision that my mother had made years ago.
Aaron, with his piercing blue eyes, would never recognize me.
Or so I thought.
Aaron is way older than me, but somehow, I forget that when I let him hold me.
It's impossible for him to stop staring at my curves.
I also forget that I hate his mother, and she would stop at nothing to destroy me.
One bad decision led to several disasters.
And another secret that Aaron would discover soon enough.
I'm pregnant.
Not only that… I'm also in major trouble.
ALWAYS CHECK THE PRICE BEFORE YOU PURCHASE
NEVER MISS A DEAL – JUST ADD SPICE!