Boss Daddy ~ Anastasia Slash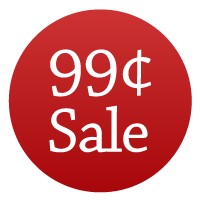 HUNTER
You think you know me,
You think you understand,
But I am more than meets the eye,
Don't jump to conclusions, friend.
I possess riches beyond measure,
A Trillionaire in my own right,
Every penny earned, every treasure gained,
Reflects my true worth, shining bright.
I had a moment of wonder,
An angel crossed my path,
Yes, An angelic being, pure and divine,
Captivated my heart
A longing stirred deep within,
To create a lineage, to pass the torch,
But fate had a cruel twist in store,
As my son caused this angel pain in San Francisco's porch.
He shall face the consequences,
For the hurt he inflicted upon her soul,
She will witness the strength of a true man,
A guardian of honor, making her heart whole.
ALWAYS CHECK THE PRICE BEFORE YOU PURCHASE
NEVER MISS A DEAL – JUST ADD SPICE!