Casey Needs Ca$h ~ Huck Pilgrim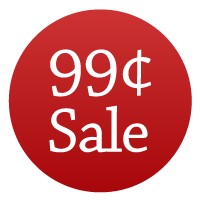 Meet Casey, a working-class girl looking to earn a few extra dollars. She is young and impressionable. A virgin. Her friend Kimmy tells her about a new opportunity in the neighborhood, but it comes with a catch. Once you start, it's hard to stop. Casey doesn't know that that means but is willing to take her chances. She meets a rich man who has her do things she could never have imagined herself doing before. In the end, she discovers a shocking truth about herself and Kimmy too. Casey Needs Ca$h is adventurous, dark, and dirty. You will love this story.
ALWAYS CHECK THE PRICE BEFORE YOU PURCHASE
NEVER MISS A DEAL – JUST ADD SPICE!