Home for her Curves ~ Sara Hazel & Nixie Taylor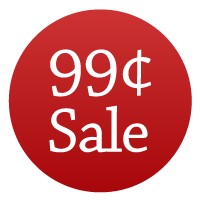 Nobody can keep me away from my curvy angel.
This wasn't the hero's welcome I'd expected. After my years of pro football and then serving in the Army, I come home to a mess.
My best friend still won't talk to me.
My house still isn't built yet.
But then I see Molly on the far side of the football field, and she's everything I need.
All she wants is for us to escape together from this tiny town so she can see the wonders of the world.
Everything would be easy if I didn't have so many ties binding me to this old life I hate.
Well, there's one more complication. Molly is my ex-friend's daughter. He's hated me for years. Will this tear us all apart for good or bring us together?
Either way, I'm not giving up on Molly.
ALWAYS CHECK THE PRICE BEFORE YOU PURCHASE
NEVER MISS A DEAL – JUST ADD SPICE!