Their Steamy New Friends ~ Mia Moore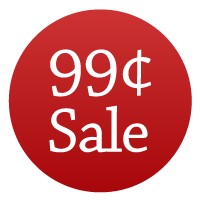 Clean living in a small town just got dirty…
Sick and tired of big city life, Sasha and Alex have moved to the small town of Castelry, right by the ocean. Clean air, tidy streets and friendly people made it a no-brainer for this couple in their late '30's.
When they join the fitness center in town, things begin to steam up. Sasha's personal trainer is Cindy; she's got a perfect body and an outgoing personality. In no time at all Cindy's husband Jerrold buddies up with Alex, and the two couples go out for drinks.
Maybe it was being pumped up from the gym. Maybe it was something in the drinks, but laughter and banter between the couples becomes more open. And a lot more risqué.
What starts out as a budding warm friendship quickly grows into something hotter.
Yummy yummy hotter!
What a friendly little town indeed!
ALWAYS CHECK THE PRICE BEFORE YOU PURCHASE
NEVER MISS A DEAL – JUST ADD SPICE!