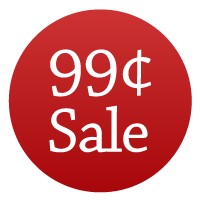 Doesn't 'Lifestyle' mean a fashion show or something?
When Abby married Glen, he was a hot, Alpha male who knew what he wanted—and for years, all he ever wanted was her. But lately, the sizzle in their romance has fizzled out.
As a last ditch effort, Glen books a romantic vacation cruise online—just the two of them, no kids. It's a 'Couples' Cruise'! How perfect is that?
Glen's not so good with computers. He can barely use his cell phone. Out on the ocean, Mr. and Mrs. Middle America learn this 'Couple's Cruise' is more than just dancing under the stars.
Oh my God! It's a Swingers' Cruise!
In this hedonistic backdrop, they have to decide just what lines they're willing to cross. If any.
ALWAYS CHECK THE PRICE BEFORE YOU PURCHASE
NEVER MISS A DEAL – JUST ADD SPICE!