Tiger's Runaway Bride ~ Brittany White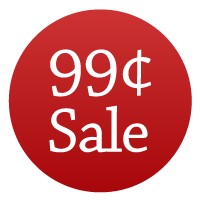 The eldest daughter of the alpha, Lily had been promised, since birth, to be Damian's mate. At the last minute, Lily discovered that her fiancé's handsome façade hid a monster. She did the only think that she could think of – she ran – straight into the arms of a tiger shifter. Beau was satisfied with his life. He owned The Shifter's Paradise, a bar in Snow Haven, Alaska. He wasn't prepared for the trouble that blew into town when Lily arrived on his doorstep looking for a job. Even though the beautiful woman disrupted his easy-going life, Beau fell in love. Lily was so busy looking over her shoulder that she forgot to protect her heart. She soon fell in love with the hot tiger shifter who tried to protect her. Would their love be enough to save her – and her secret baby – from the clutches of evil?
ALWAYS CHECK THE PRICE BEFORE YOU PURCHASE
NEVER MISS A DEAL – JUST ADD SPICE!