Corrupted Protector ~ Kiana Hettinger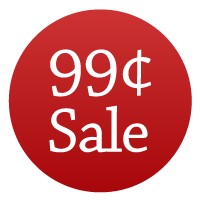 I live in a world where tragedy is branded on my back in the shape of whips and lashes.
Every night, I ponder my fate and wish for death.
Until I escape.
I may have escaped the devil, but hell lives inside my head.
The secrets I know could ruin the most powerful men.
Including the gorgeous man who saves me.
As we grow closer, I realize that we share the same wounds.
When I find out who his family is, I realize that I may as well have held the branding iron that scarred his back.
Leo may have saved me.
But he doesn't know that he welcomed downfall into his home.
They say freedom comes with a price.
But why is my savior the one to pay?
Corrupted Protector is the third interconnecting standalone in the Mafia Kings series. No other books should be read prior to this.
ALWAYS CHECK THE PRICE BEFORE YOU PURCHASE
NEVER MISS A DEAL – JUST ADD SPICE!