Corrupted Heir ~ Kiana Hettinger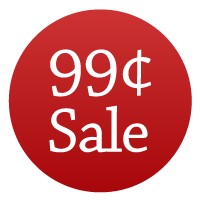 I'm walking down that aisle… whether I like it or not.
When I'm forced into a marriage with Dominic Luca—the man next in line to be the head of the biggest crime family in all of New York—the ring he puts on my finger feels like a gun to my head.
I couldn't possibly hold his hand knowing it has the blood of countless men on it. I couldn't possibly look into his eyes knowing he's seen more deaths than a coroner.
I could never be safe around him. Not after a horrifying truth comes out, a truth that weaves his past with mine, a truth that makes me realize something even more horrifying than the truth itself.
Not only am I married to a killer, I'm married to a monster.
ALWAYS CHECK THE PRICE BEFORE YOU PURCHASE
NEVER MISS A DEAL – JUST ADD SPICE!