Popping Her V-Card ~ Belinda LaPage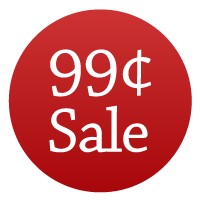 Five filthy stories—zero experience. And they have no idea of what they've got coming.

The Headmaster's Office: Angela gets her first 'D'—When the Headmaster's giving out D, it doesn't mean detention.

Girl vs Girl: Angela Brings Out the Big Toys—The senior dorm straps in for Angela's first girl-on-girl adventure.

Turn For You: Trish's Taste of Paradise— Trish never imagined she'd want another girl…until she got a taste.

Until You Try It: Angela's First FFM— Angela wanted something big for Rupali's first time with a guy, but this big? First Published 2014 as Wedding Cake Island.

Mannequin: Angela Can't Move a Muscle—Rory's not getting any freebies for his first time. With the girls playing Mannequin, he's going to have to take what he wants.

Taken from Belinda LaPage's sizzling Dorm Room Dares series, these stories all capture that breathless expectancy of her (or his!) incredible first time.
ALWAYS CHECK THE PRICE BEFORE YOU PURCHASE
NEVER MISS A DEAL – JUST ADD SPICE!