The Accidental Stripper ~ Belinda LaPage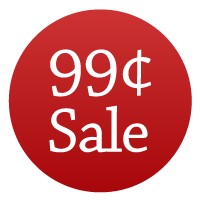 She didn't realize she was trapped until pole dance set her free.
When injury forces Paige out of running, she needs a new cardio workout, and fast. The address her physio gives her, just up the hill from San Francisco's strip clubs, is not what she expected.
A pole dance studio. Really? She's a married woman, for goodness' sake. Still, her instructor Lakshmi is fun and charming, a new friend, perhaps, so what harm is there in trying it out?
An athlete and a former gymnast, Paige turns out to be a natural. Before she knows it, she's following Lakshmi down to her club, ready to watch a professional in action. The things her new friend does, her confidence with those men, unlocks for Paige an inner yearning she's never felt with her husband—a yearning to perform for men, to be wanted, desired.
ALWAYS CHECK THE PRICE BEFORE YOU PURCHASE
NEVER MISS A DEAL – JUST ADD SPICE!