Make Me A Woman!: 3 Unprotected First-Times ~ Cecilia Jones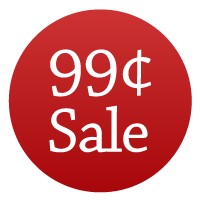 Three romantic and explicit first-times for one low price!
There's nothing like your first time! It's a once-in-a-lifetime moment when innocence gives way to experience and curiosity becomes desire. Lust, passion, and overwhelming sensual pleasure quicken in our bodies, and we are never the same again.
Relive that moment with this collection, featuring three naive young ladies yearning to learn the ways of the flesh! A frustrated schoolgirl is thrown together with a handsome, brooding soldier–they can't stand each other, and yet they can't stay apart. An innocent baby-sitter awakens to her maternal instincts, sending her sophisticated boss into an amorous frenzy. A chronic over-achiever realizes she's been neglecting her love life, and decides to give herself to the first man she meets!
Three young virgins ready to cross the threshold of experience. Read their stories and see them become women.
ALWAYS CHECK THE PRICE BEFORE YOU PURCHASE
NEVER MISS A DEAL – JUST ADD SPICE!