Love & Seduction in Sin City ~ Dee Dawning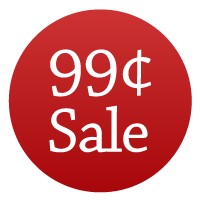 At seventeen, Loretta was kicked out of the family home when she became pregnant. Lost and alone, after a three month stint in a Nevada bordello, she eventually made her way to Las Vegas, where she's worked and thrived on her own. Now, at 39, Loretta's loving life, and an intense fling with a much-younger man is only the most recent adventure.
However, a conversation with an old friend brings up a disturbing notion [about her new boy-toy], and Loretta has to dig deep to come up with some answers–about her life, her past, and her future.
.
NEVER MISS A DEAL – JUST ADD SPICE!