The Thanksgiving Deal ~ Marcus Darkley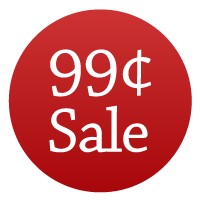 I was a self-made man who made his millions years ago. My lovely wife and I moved to England, because, why not? Now I spent my time investing in other peoples' businesses, and enjoying my passions in life. And the top of that list was attractive women – especially other men's wives! And Marnie, my wife, shared that passion, just as enthusiastically as I!

Sometimes, business and pleasure mixed in a most delicious way. And so it was, when a young man called Mark came looking for my British pounds for his business start-up. My due diligence soon revealed the delightful Erica, his twenty-five year old wife. Marnie and I were in full agreement on this one. If I was going to invest in Mark, then Erica should be the collateral! Thanksgiving was around the corner and we invited them to dinner, to strike a deal!
ALWAYS CHECK THE PRICE BEFORE YOU PURCHASE
NEVER MISS A DEAL – JUST ADD SPICE!