The Billionaire's New Slave ~ Robyn Hunter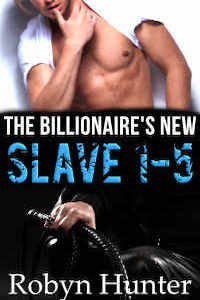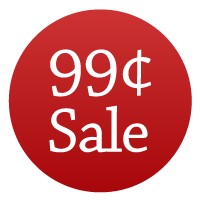 Bored with the usual submissives found at the clubs, billionaire Donovan Keegan is on the search for something different. Through pure chance stumbles across Nolan, a beautiful and cocky rentboy, who tries to pick him up, but quickly submits when Donovan confronts him.
Inexperienced Nolan has no idea what he's getting into, but Donovan and his dark promises are irresistible. That first weekend is eye opening for Nolan and he wants more. No matter how scary.
Donovan too is charmed by the boy and offers him a contract. One year of submission and service. Anxious, yet hungry for more, Nolan is eager to sign. What starts out as a business deal, quickly turns into a lot more.
With the help of his friend and chief of security, Patrick, and his security team, Donovan plans to turn Nolan into the perfect toy.
ALWAYS CHECK THE PRICE BEFORE YOU PURCHASE
NEVER MISS A DEAL – JUST ADD SPICE!